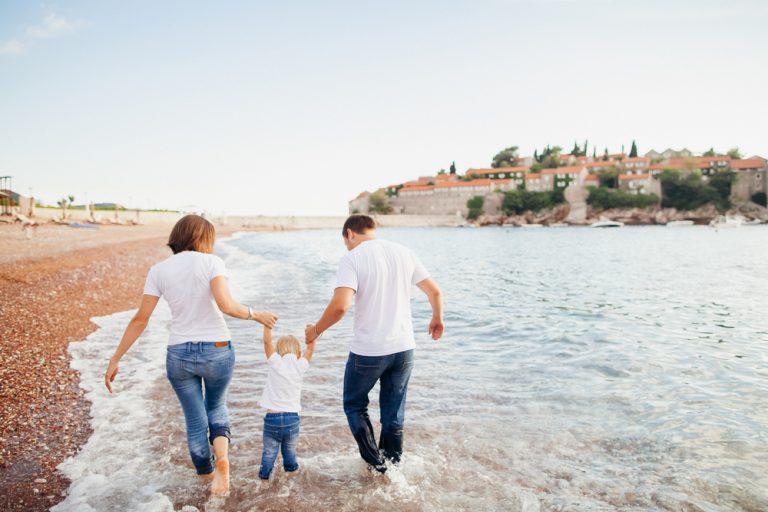 Family Travel: Tips for Traveling with Children
One of the country's leading experts on family travel, author and television personality Deb Geigis Berry spends up to 16 weeks on the road each year with her husband and two young children to seek out the best destinations to recommend to consumers. Here are some tips for holiday travel she's picked up along the way.
Keep planning simple: Traveling with kids in tow involves many details. To make the process easier, consider using a travel agent, who can recommend vacation destinations tailor-made for your family's interests and budget, find great deals on airfare and hotels, and fill you in on the latest airport security news.
Make getting to your destination fun: Use time traveling together for zany sing-alongs, family storytelling sessions and scavenger hunts. Parents can draw up a list of things you might expect to see from a car or plane, such as two-toned cows, a car toting a Christmas tree, or a man wearing a red hat, then have the kids vie to see who spots the items first. For the ultimate treat, splurge on a portable DVD player, and watch a new holiday movie in transit.
Pack a fun bag: Assemble a bag for each child containing stickers, paper and washable markers, poseable figurines (that don't have a lot of pieces), magnetic games and puzzles, and a pillow. If you use these particular bags for trips only, they'll remain novel, and kids will look forward to the journey.
Break up the trip with frequent stops: Playgrounds, indoor fun centers, and family restaurants are good bets. Many cell phone services offer internet services that let customers access the locations of nearby fast-food restaurants, movie schedules, restaurant reviews, directions and even weather reports. You can also discuss these concerns with your travel agent. They can help you plan an itinary that suits your family's needs.
Make a memory box: Bring an empty shoebox along to store items you'll collect along the way, such as seashells, rocks, funny postcards, and marked-up road maps. When you get home, label the box with the trip destination and date, and you'll have a great souvenir of your time together.